PRESERVING OUR PAST,
BUILDING OUR FUTURE.
Lavastone Ltd is a public company incorporated in Mauritius on 05 March 2012. Its registered office is located at 1st floor, EDITH, 6 Edith Cavell Street, Port Louis, Mauritius. Lavastone Ltd is listed on the Development and Enterprise Market (the "DEM") of the Stock Exchange of Mauritius.

Lavastone Ltd trades under the brand name of Lavastone Properties. The company acquires, develops, leases and manages a portfolio of commercial and industrial properties in Mauritius and Rodrigues island.
Agility
Humility
Care
Passion
Agility
We seek to unleash our capacity to quickly and best understand opportunities and threats so we can adapt accordingly, choosing the most appropriate course of action and energetically implementing it.
Humility
We understand we are not perfect and aim to learn from others through each encounter, in order to keep improving.
Care
We foster a family spirit built on integrity to encourage sustainable communities.
Passion
We constantly push beyond our limits, challenging the status quo with innovative solutions.
To be the preferred partner for
commercial real estate solutions,
while delivering optimum returns
to our shareholders.
Partnering with our
stakeholders to deliver superior
value in design, quality,
sustainability and services.

All our financial and non-financial indicators are on the rise, which gives me confidence in the soundness of our investment philosophy and strategy.
MANAGING DIRECTOR'S
INTERVIEW

Balancing our growth objectives with prudent gearing levels and ensuring we can comfortably service our debt in an environment of rising interest rates will be key.
Understanding our carbon footprint
Lavastone has been committed to playing its part in protecting the environment and preserving our natural resources through waste reduction and the increasing use of energy-efficient equipment, amongst other measures. Over the past few years, given the nature of our activities and their contribution to carbon emissions, we have sharpened our focus on reducing our carbon footprint. In 2021, we appointed Dynamia Ltd, specialists in impact assessments and regenerative strategies, amongst many other services, to gain insights into our carbon footprint and establish a baseline against which we can measure our progress. Only by understanding and taking stock of our current carbon footprint can we develop a realistic, relevant and targeted strategy.

Dynamia's investigation covered three scopes, which include all direct and indirect gas emissions resulting from our activities:

Scope 1 covers direct emissions from owned or controlled sources.

Scope 2 covers indirect emissions from the generation of purchased electricity, steam, heating and cooling consumed by the reporting company.

Scope 3 includes all other indirect emissions that occur in a company's value chain.

The findings of the report produced by Dynamia, illustrated in the table below, revealed Lavastone's major sources of CO2 emissions: employee commute (journey to and from work) and energy consumption. Similarly, the report on our assets (besides our offices) occupied by our tenants indicated energy consumption as the highest contributor towards CO2 emissions.

The investigation of our Scope 3 emissions was carried out with limitations this year due to the complexity of the endeavour. Since Scope 3 involves other actors who operate along our value chain, we require substantial data from our suppliers, customers and partners, which aren't readily available or easy to obtain. The drive to reduce Scope 3 emissions will require companies to extend their sustainability production systems to include procurement, product development, supplier development, sales and logistics. For our part, at Lavastone, measuring and improving Scope 3 emissions in our upstream supply chain will call for an overhaul of our current approach to supplier selection and management, as well as the development of new skills and competencies. We aim to further explore our Scope 3 emissions in FY2023.

One of the opportunities identified was the carbon sequestration process, achieved via the afforestation of land holdings belonging to SWSG. Afforestation represents a greenhouse gas (GHG) strategy involving the planting of trees in the region to sequester, or capture, carbon dioxide being released into the atmosphere and storing it.
CASE STUDY: LES CASCADES BUILDING
Lavastone Properties is the proud owner of Les Cascades building, an eight-floor office building strategically located opposite the new Supreme Court of Mauritius, at the corner of Edith Cavell and Desroches streets in Port Louis. Boasting a Gross Lease Area (GLA) of 55,344 ft2, Les Cascades offers its tenants a convenient location in the heart of the capital, granting them easy access to facilities like restaurants, banks and bus stops. The building was designed as a modern and versatile space, featuring a reception and lobby, two elevators, 24/7 security, and ample covered and uncovered parking spaces.
At Lavastone Properties, it is our belief that an office is more than a physical location: it reflects an organisation's values, significantly influences productivity and engagement levels, and has the potential to catalyse innovation and transformation. We work closely with our tenants to deliver spaces that not only enhance the employee experience, but that also evolve along with their current and future goals.

MANAGEMENT AND OPERATIONAL TEAM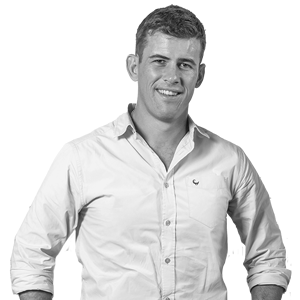 François Audibert
Operations Manager
François joined the Taylor Smith Group in 2013, and gained experience in property and facilities management. In 2017, he was promoted to General Manager of Lochiel Properties (which was integrated into Lavastone Properties in 2019), and once again promoted to Operations Manager of Lavastone Properties in October 2022, for which he leads the property and facilities management activities.

François holds a Master's degree in Engineering Management from Curtin University, Australia, and a Civil Engineering Degree from Université Paul Sabatier in France. He has recently completed an Executive MBA from the Analysis Institute of Management in partnership with Université Paris-Dauphine.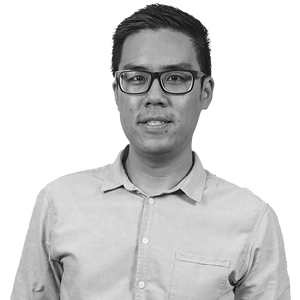 Alex Lan Pak Kee
Financial Controller
Alex holds a BA (Hons) in Accounting and Finance from the University of Manchester. He joined Lavastone Properties as Finance Manager in March 2020 and subsequently became the Financial Controller of the Group in October 2021. Before joining Lavastone Properties, he worked as an Accountant within Medine Limited's property cluster from May 2017 to March 2020. Prior to that, from August 2013 to April 2017, Alex was a Senior Associate within the assurance department at PwC Mauritius, where he was in charge of external audit assignments in sectors ranging from property and hospitality to textile, life insurance and petroleum.

Alex is a member of the Institute of Chartered Accountants of England & Wales (ICAEW).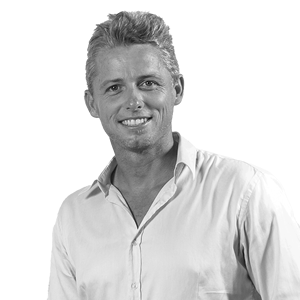 Amaury Tennant
Field & Property Manager
After graduating with a Diploma in Tourism and Hospitality Management in 2009, Amaury gained experience as an Assistant F&B Manager working for several hotels, including La Pirogue and Preskil Island Resort. Amaury spent 2 years in Dubai working in yacht management services, before joining Lochiel Property Services Ltd in 2014.

Amaury joined Lavastone Properties as Field & Property Manager in 2017. In his current role, he is responsible for the land development and maintenance of the Group's land assets in the South and West of Mauritius.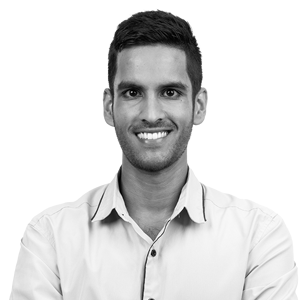 Kursen Valaydon
Development Manager
Kursen holds a BSc (Honours)in Quantity Surveying and an MSc in Property Studies from the University of Cape Town. He began his career as a Professional Quantity Surveyor at RLB in Cape Town for four years, before joining Medine Group in 2018 as a Junior Development Manager for another four years. He was initially responsible for the development and operational strategies for Cascavelle Shopping Mall, before being assigned the masterplanning, development and governance duties of Uniciti Smart City. He also worked on green energy projects and land management for the Group. Over his career, he has acquired a wide range of skills in the financial, legal and technical aspects of the supply side of the property sector.

Kursen joined Lavastone Properties as Development Manager in December 2021. He manages new developments, such as the masterplan for the Group's land bank in the South West, pursues development and acquisition opportunities, and is also involved in the Group's carbon footprint reduction strategy.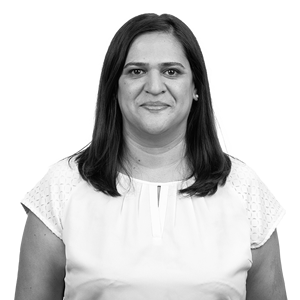 Leena Brojmohun
Property Manager
Leena brings over 10 years of experience in real estate. She began her career as Financial Controller at W D King Group in the UK, where she discovered a passion for the property industry while overseeing the finance and asset management department. Being part of the executive team, she played a major role in the development of a holiday resort in the Turks and Caicos Island.

She then spent four years as a Client Account Manager at LaSalle Investment Management, a leading real estate investment management firm investing in UK direct property on behalf of pension funds and other institutional investors.

Leena joined Lavastone as an Accountant and Asset Executive in December 2017, before filling the position of Lead in 2019 and being promoted to her current role of Property Manager in 2021.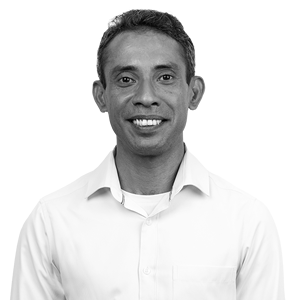 David Manargadoo
Facility and Project Manager
David joined Lochiel Property Services Ltd (now Lavastone Services) in 2018 as Facility Manager. A few months later, he was promoted to his current role as Facility and Project Manager.

He obtained his PFE in Value Engineering from Université des Mascareignes (Limoges) in 2014 and brings several years of experience in Civil Engineering. He began his career at PAD& Co Construction, where he chaperones several large-scale projects. He then joined Cogir Ltd for the So'Flo project and the extension of Charles Telfair Institute, after which he joined Enatt/Ascencia Ltd as the Operations Manager for the Phoenix Mall and Bagatelle Mall projects.