PRESERVING OUR PAST,
BUILDING OUR FUTURE.
Proxy form and corporate resolution for
Annual Meeting of Shareholders
At Lavastone, we define our stakeholders as any individual, group or entity that has the potential to influence our activities, or conversely, to be influenced by our activities and decisions. We strive to create sustainable value for all our stakeholders by addressing their short-term and long-term interests, and ensuring our strategies reflect their changing needs and expectations. Active and continuous engagement with our primary stakeholders, as described below, is central to building solid trust-based relationships with them.
Shareholders
We create value by delivering steady growth and sustained long-term income.
Employees
We seek to foster a family spirit within the company and provide everyone with a supportive and inclusive culture that empowers our people to develop their full potential.
Customers
We aim to offer individuals the opportunity to thrive. To this end, we provide quality environments that contribute to their growth and well-being.
Tenants
We want our tenants to succeed, which is why we collaborate with them and offer the best opportunities to reach their objectives and/or help them attract and retain the best talents.
Partners
We work and build mutually beneficial relationships with highly reputable banks, building contractors and consultants, providing excellent service and delivering quality projects.
Communities
We strive to create opportunities for, and make a positive impact on the lives of, the communities within which we operate. We do so by developing and/or uplifting key sites, turning them into enriching places.
Floor space available for rental (includes 4,493m2 under redevelopment in Rodrigues)
Weighted average lease expiry (WALE)
Sector split by revenue (per year)
Yielding v/s Non yielding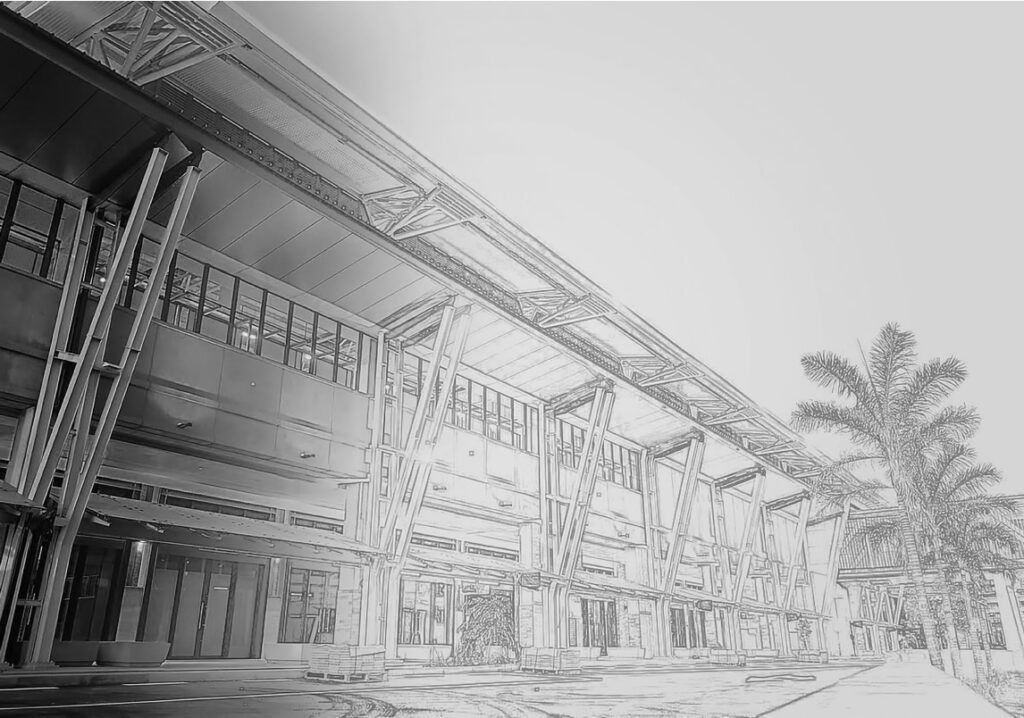 At Lavastone, we assess our performance against the six capitals and our strategic pillars: Maximise shareholder value, Operational excellence, Customer service and retention, Sustainability, and Employee engagement.
RISK MANAGEMENT FRAMEWORK
Since 2020, the risk landscape has evolved significantly, pushing low-probability and high-impact risks at the top of the Board's agenda and throwing many businesses into a state of crisis. Today, Boards are required to adapt and align their risk management strategy by focusing on the new reality which includes geopolitical challenges, supply chain restrictions, increased cybersecurity issues and climate-related events.

Risk management is an essential component of Lavastone's governance and leadership strategy. Its purpose is to create and protect organisational value, improve performance, encourage innovation and support the achievement of our strategic objectives. Lavastone has adopted the international risk management standard ISO 31000 and a top-down and bottom-up approach.

Our risk management framework has been developed in accordance with the following ISO principles: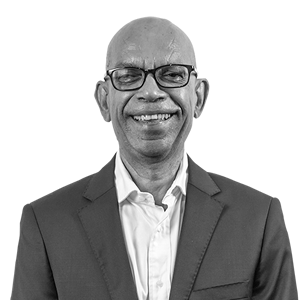 Jose Arunasalom
Independent Director
Jose obtained his Bachelor degree in Economics and holds a Master's Degree in International Relations. He has held several senior executive positions in the private sector in Mauritius, before serving in senior roles in the government for 23 years, including Minister of Tourism. Jose is a Director on the Board of two Equity Funds, has advised governments in Madagascar and Africa, and has been a Member of the National Assembly for 5 consecutive terms.

He is Economic Adviser of the Rodrigues Regional Assembly.

Directorship in other listed companies: None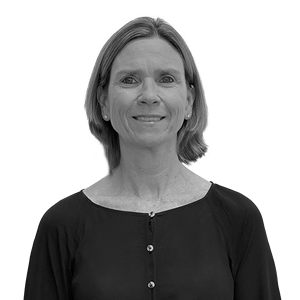 Ann Charlotte Vallet
Non-Executive Director
Ann Charlotte holds a BTEC National Diploma in Travel & Tourism from the College for the Distributive Trades in London. She has held various positions such as commercial coordinator for Mautourco Ltd, assistant to the manager for L'Ile Aux Images, sales coordinator for Air Mauritius and manager of ACV Ltd.

She is currently the Chairperson and Manager of the Taylor Smith Foundation, an entity created in 2010 through the Taylor Smith Group. The aim of the Taylor Smith Foundation is to promote education and youth development, the empowerment of women and families, sports and the protection of the environment.

Directorship in other listed companies: None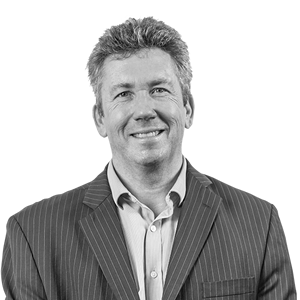 Colin Taylor
Non-Executive Director and Chairman
Colin holds an MSc in Management from Imperial College, London, and a BSc (Hons) in Engineering with Business Studies from Portsmouth Polytechnic. He is the Chairman and CEO of Taylor Smith Investment Ltd, a diversified group of companies involved in marine services, logistics & distribution, cement importation and distribution, manufacturing and property.

Directorship in other listed companies: CIM Financial Services Ltd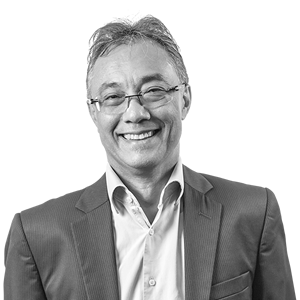 Gaetan Ah Kang
Non-Executive Director
Gaetan spent the first 6 years of his career working in an audit firm in the UK, before returning to Mauritius in 1992 to join De Chazal Du Mée in an Audit role. He subsequently moved to the Risk and Audit Team of the Rogers Group in 1994, before he became the Finance Manager of the Rogers Group's Engineering Cluster in 1999. Since 2004, Gaetan has been the Group Finance Director and a member of the Audit and Risk Committee of the Taylor Smith Group. In 2021, Gaetan headed the financial and due diligence aspect of the Group's acquisition of Lafarge Holcim Indian Ocean, now known as Cementis. Gaetan is a member of the Institute of Chartered Accountants in England and Wales (ICAEW).
Directorship in other listed companies: None