246 EDITH CAVELL COURT: State of the art project to be launched in 2019
246 Edith Cavell Court is situated in the corner of busy roads of La Chaussée, Edith Cavell and Lord Kitchener Streets. 246 Edith Cavell Court will offer quality retail with a good mixture of international and local brands, unique restaurant experience, the biggest gym in the CBD, a wellness corner and office space, in line with the rejuvenate Port-Louis. The location of the property is ideal, with an average of 550m from the major banks, financial institutions, major business towers and court of law.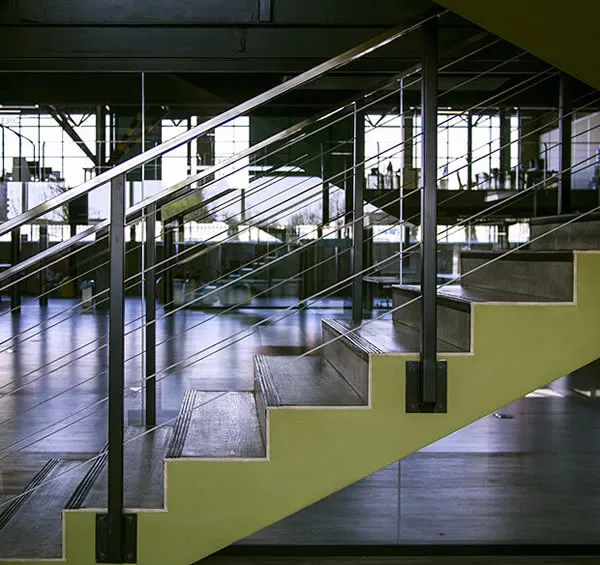 Grade A Office Building: Epitome of the Work and Play concept
What do we mean exactly by Grade A Office Building? This goes well beyond an advertising slogan. "A high level architectural approach, an ideal strategic location in the city, comprehensive services geared towards the tenants, a blend that revolves around the 'Work and Play' concept, a place that, beyond its corporate purpose, symbolises a dynamic and modern work life-style, these attributes form part of the DNA of 246 Edith Cavell Court", explains Sandee Teeroovengadum, Development and Commercial Manager at Lavastone Properties.
Preserving the architectural heritage of Port-Louis
This building dates back to the early 1800s and forms part of the architectural heritage of Mauritius. The vision of Lavastone Properties is to develop properties and places that provides tenants an unparalleled user experience, while preserving its historical character. Lavastone Properties is collaborating with visionary architects from Valentin Lagesse Associés and the French architect, Mr. Thierry Begat, on this project, in order to preserve our architectural heritage, while incorporating a modern touch to it.
This project will thus be a new concept in so many ways. The Grade A offices will be tailor-made to suit the clients' needs. The architecture will respect ergonomic principles, and the whole concept aims at the well-being of the user, thus impacting positively on his/her productivity. The internal courtyard will be the Place of gathering for office tenants and anyone in for a different urban experience in Port-Louis.
Revitalising Port-Louis
Moreover, the aim of this project goes much beyond the scope of office and retail spaces. Lavastone Properties also aims to create further night trading in Port Louis through the Gym and restaurants of 246 Edith Cavell Court as well as after work events which will be organised in the courtyard.
"With 246 Edith Cavell Court, we also aim to bring a place where people in Port Louis can come to post 17h00, be it for an after work eatery or drink with the numerous restaurants and their cozy terraces or to exercise in the Gym, hence escaping the traffic. We also want to use the courtyard and part of the building to promote local artists, culture and events and create a vibrant Place."